Learning to code is hard, 
But it doesn't have to be.
Get ready to be a game programmer in a few weeks
A lot of people want to build games, and for good reason. It's fun, lets you be creative, and pays great. And when you're a programmer the income and opportunity is hard to beat. But really the best part about programming games is that you can make your thoughts into reality. The things you imagine, can be put onto the screen just by typing some commands into the computer.
But learning what those commands are, how to do it all, and how to do it right.. that can be difficult. For me, it was a life long journey. Starting as just a 'kid who likes games'…  To credits on AAA projects and friendships with amazing developers that last across games, game companies, and a lifetime.
I started my long path with college.. but my electronics degree only had 1 very low level programming class. It was an interesting experience, but as far as learning to program, it was completely impractical and outdated.
Books were a bit more useful for me. I learned quickly not to read them cover to cover, because I'd forget chapter 1 by the time I made it to chapter 10.. But when I knew what topic I needed to dive into, they were always a great reference. Now most of that info is a bit easier to find on-line though, so I find my books are really ideal for late night learning in bed.
Over the last 10 years, I've also found a lot of great info in online tutorials and videos. I really love them for finding the answer to my questions and problems. There's a ton out there, and if you know what to look for, there's no doubt you'll be able to find it.
But when people ask me how to get started programming games, they usually want to hear how I did it.
And when I tell them they always say something like..
'That sounds like it took a ton of time!' or 'I could never do that'
Now I think almost anyone can learn how to code. If you can read, write, and handle basic math and logic, you can learn to code.
But they're not wrong about the time it took me. My journey was slow. I had to go down the wrong path time and time again. Learning quite a bit of stuff I've since forgotten (and never used). 
Even worse, some of the most valuable coding advice and lessons I learned didn't come until decades into my career.
I wish I'd been able to do things differently. To get directly to the important concepts, bypass the filler stuff I was going to forget.
I wish I'd known what to learn from the start. What concepts were important, and just as critical, why they were important in the daily life of a game programmer.
It's easy to learn things, even the wrong things or things that are never applicable to the actual job. The hard part is knowing what to learn.
That's why I've put together this course. So you can skip the years of frustration I suffered and get up and running FAST. Make no mistake though, it's going to be intense. There's a lot to learn, and we will go fast.
But it's going to be a ton of fun along the way. You're going to learn how to create your own video games. You'll be discovering the power of writing code, the thing that runs most of our world. And you'll be building the skills to contribute to other game teams, on your way to a gamedev career.
Or you can always take the programming knowledge and apply it outside of games. While we'll be using the most popular game engine to build games throughout the course.. The skills you learn aren't limited to only games.
About 1/4 of the game developers I know also dip their toes into enterprise programming, or swap back and forth. This is pretty common because once you master game programming, most other code seems simple.
But for most of us, building games isn't just a great career, it's a passion. We get to spend our day building something that we can show off, tell our friends and family about, and watch people enjoy. It's one of few careers where you can find random strangers who are genuinely interested in something you've contributed to…
Because you get to bring joy through your creations, with a few lines of code and some imagination.
And when I say a few lines of code, I mean it. I'm a strong proponent of clean easy to understand code. It's easy when you're starting out to write too much, over complicate, and do things the hard way. We're going to skip all of that and talk about why and how to do things right, from the beginning.
The beginning is exactly where we'll start too. We'll begin with the latest Unity version and some basic game development. I'll make sure you're caught up on the fundamentals of the Unity editor, so it doesn't look like a daunting giant monster..
Then we'll get right to the fun stuff – Programming! In this course we're going to focus heavily on programming, so you're going to write your first code on day 1.  And your code won't be some simple calculator.. or some boring text on a screen, you'll be writing game code in an hour.
And more importantly, you'll understand the code. Because we're going to talk a lot about what the code is, how it works, and how to get a lot done with just a little code.
You'll also be learning the latest code practices from the start. I'm not going to bore you with low level details that make zero impact on your game.. or waste time with advanced algorithms you don't have a practical use for now.
Instead we'll go straight to the latest and greatest. You'll be working with state of the art technology with Unity 2020, and learning one of the most widely used programming languages in the gaming and corporate world.
And while the skills here will be heavily focused on building video games… The C# programming fundamentals you'll learn aren't any different from what I've used to build web pages, enterprise applications, and more for multiple fortune 500 companies.
In-fact a lot of Unity developers I know actually take their game dev skills and apply them in the enterprise markets. You'll see Unity used everywhere now-days, especially in industries with a ton of money like real estate and automotive.
But why you learn to program really comes down to you.. What you want to accomplish, what goals you want to reach, and what the best path to those goals is. For me, it was all about making my vision into reality. Taking an old game that was 'almost perfect' and remaking it to 'perfect in jason's eyes'!
Of course it took me a long time to do it, but in the end learning to program has been the most empowering thing I've ever done and I can't imagine doing anything else.
Now is your opportunity to join me and do the same.
We're starting on October 5th. And I'll be teaching a lesson each day M-F (with an optional assignment on the weekends). We'll go for 5 weeks where we're going to crash course the learning to code process.
Throughout the entire time you'll have me by your side to help with any concepts that don't click or problems you run into. By the end of the course, you'll be able to build and share your own game with family, friends, or companies you want to work for.
And if for some reason you don't get it, or just change your mind, my refund policy is 100% for a full year so unlike most of the alternatives, there's no risk at all.
Q: I'm interested in taking the course but I"m busy and may not have time.
A: Don't worry.  I know exactly how that is, and for that reason, every lesson is available to you indefinitely.  If you can't get the lesson done for the day, you can re-visit it any time.
Q: How much time do I need to spend each day?
A: You can expect to spend between an hour and two each day learning and working on projects.  The lessons will be straight to the point to make sure your time isn't wasted.
Q: Will there be any other expenses like buying assets?
A: No.  There won't be anything you're required to purchase throughout the course.
Q: I'm primarily interested in building non-game apps.  Will this help me?
A: Definitely.  I build non-game apps all the time in Unity myself and the knowledge you'll gain here is directly relevant.
Q: Are there any prerequisites to take the course?
A: No, just your willingness to learn a new skill.
Q: Is this course right for me?
A: If your goal is to learn how to program or become a game developer, this is definitely the right course for you. And if you decide after joining that it's not perfect for you, there's Zero risk with my full 1 year refund policy.
Have Questions of your own?
If there's anything you're not sure about, any questions you have about the course, feel free to send me an email and I'll get back to you asap. – jason@game.courses
See what others are saying
"Jason's Unity 3D Masterclass taught me how to go from 0 to 60 in a couple months. I knew the very basics of Unity but nothing about scripting. He was knowledgeable, clear, available for questions and really took the time to help me until I was unstuck. Even now, I refer back to it to help me build current projects. I don't think you'll find a greater wealth of information anywhere else."
"The Unity3d master course was AMAZING. Jason is an excellent teacher and always willing to pop in to help. The course gave me insights of how to properly manage, organize and build a Unity project from scratch. I highly recommend it for anyone that wants to get in quickly and learn how the pros do it.​"
"There are so many things to say about this course. First, Jason is the most knowledgeable person I have come across when it comes to Unity and C# coding for games. This course was concise, thought provoking, and all inclusive. I got the impression that Jason really wanted you to walk away from this course knowing all of his secrets and prior experience in the Game industry. His goal was to keep you from making mistakes he had witnessed over the years. All of the qualities of a true Mentor. I will be forever grateful to Jason for his guidance and techniques used to get me up and coding in Unity much faster than I could have done it through all of my other studies.​"
"The Mastery Course was a fantastic experience! You get to watch an expert develop projects from scratch, explaining the process as they go, and make modifications later on. Coming from an art and design background, my early attempts with Unity were a struggle, but I now have the confidence and ability to develop better content in less time. It has absolutely been worth the time and I have every intention of going through the lessons again to ensure I caught everything."
Jason's
"

Better than Amazon

"
 Money-Back Guarantee
With everything I do, I primarily want to help you learn.  If you join the course and it's not for you.. it's no problem.  I'll gladly refund 100% of the cost.  I don't want anyone paying for something if they're not gaining real value.  And to make it easy for you, I extend my guarantee out for a FULL YEAR!
"If you're anything other than 100% satisfied, let me know and I'll send you back the full cost of the course immediately!"
Game Programmer Course
Become a Game Programmer
$
997
lifetime access
or start now for only $261/mo

Learn the skills to be a Game Programmer

Train with the up to date C# and Unity versions

Blow away employers with your portfolio project

Verify your knowledge daily

Build a complete multiplayer game

Follow a clear directed path to success
Indie Ace Package
Become a Game Programmer
Everything Included Above

Mentoring for your personal project
Corporate Training Package
On-site / Remote Training for Teams
Custom Corporate Training for your Team
As an Extra Bonus the first 20 people who register will also get a free Sykoo hoodie! These will definitely go fast so don't miss yours.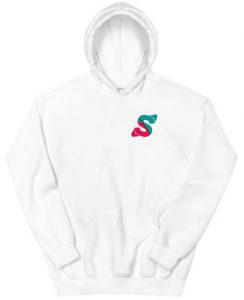 Jason's "Better than Amazon" Money-Back Guarantee
With everything I do, I primarily want to help you learn.  If you join the course and it's not for you.. it's no problem.  I'll gladly refund 100% of the cost.  I don't want anyone paying for something if they're not gaining real value.  And to make it easy for you, I extend my guarantee out for a FULL YEAR!
"If you're anything other than 100% satisfied, let me know and I'll send you back the full cost of the course immediately!"